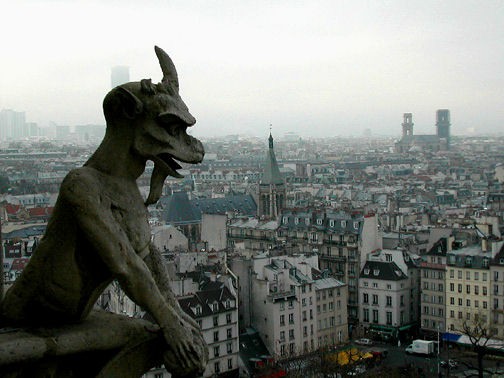 Photo - Gargoyle on Notre Dame Paris - made by Jon Hurd in 2002
A Gargoyle or watersprayer is a mouth of a chute, used to carry off excess water in the gutter of a building.
The name comes from the French word Gargoyle and means "throat" or "pipe".
They are often seen in medieval architecture and usually takes the form of a monstrous creature.
The use of monstrous demon-like images in church architecture, instead of simple downspouts, had the idea behind it, they would chase away evil spirits.
Gargoyles you see nowadays parts of the mythology.
You see them often in the home and garden decoration.
They are small, grotesque humans or animals, often have something like a demon with wings, a lion or a dwarf.
Here they have lost their original function and are purely decorative, or have been given a different function, such as candlestick or planter.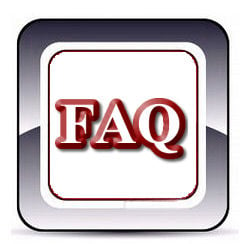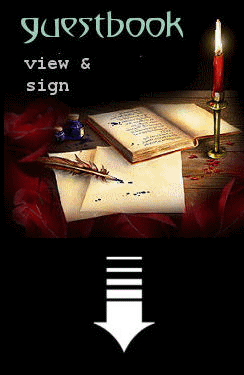 Offers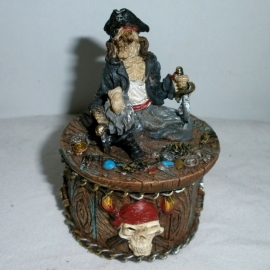 Pirate trinket box 1
€ 5,99
€ 3,99